April 29, 2014
James Dempsey and the Breakpoints will be performing Live Near WWDC 2014 on Wednesday, June 4th at 7:00 PM.
The show is just a few blocks from Moscone West at 50 Mason Social House. Admission is free—no cover charge and no ticket required. We provide the music, you buy the drinks.
Join fellow iOS and Mac developers for an evening of humorous and informative songs including favorites such as Hold Me, Use Me, Release Me; I Love View and Model View Controller. And don't miss the live performance of our latest song, ripped from the headlines, Goto Fail.
(View Full Show Details and Map Here)
Night Of A Thousand Breakpoints
(Well… at least four or five)
This year, the show features a lineup of Mac and iOS indie developer luminaries and maybe even a special guest or two. The Breakpoints include:
They will be joined by the incomparable Victor Alexander (@victoralexander) on slide-advance keyboard.

No WWDC Ticket Required
The show is open to all—no WWDC ticket required—making it a great event for all developers in town for the week.  There's not even an NDA, so tell your friends and come on out to James Dempsey and the Breakpoints, Live Near WWDC 2014. •
View Full Show Details and Map Here

Download event to your calendar.
 
For James Dempsey and the Breakpoints news:
Sign up for email updates.
Follow @jamesdempsey on Twitter.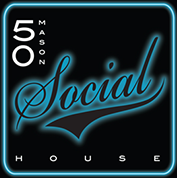 50 Mason Social House
50 Mason Street
San Francisco, CA 94102
(415) 433-5050
---
Categories: Mac, Music, Software Development, iOS