Lyrical November
November 10, 2014
The response to Backtrace has been fantastic, and I wanted to thank everyone who has shown their support by purchasing the album and helping to spread the word. You made Backtrace the #1 comedy album on iTunes in the US, UK, and Canada.  You also made it debut at #5 on the Billboard Comedy Album Chart. I cannot thank you all enough!
Since releasing Backtrace last month, I've gotten numerous requests for the lyrics to the songs.
For the rest of November, I'll post lyrics to a song a day (or thereabouts) and we'll make our way through the album. I'll be tweeting when each song page goes live as well as some of my favorite lyrics. You can follow me at @jamesdempsey .
Each song page contains its liner notes—lyrics, song notes, and full credits for the very talented people who brought these songs to life. Below are links to the liner notes for each song – each link will go live as Lyrical November progresses.
And of course, If you haven't checked out Backtrace on iTunes, I invite you to give it a listen.
Modelin' Man
Almost Dropped My iPhone
Model View Controller
Gonna Needa Pasteboard
The Accessibility Song
The Liki Song (Minawana Meika La'a Likiko)
The Designated Initializer (Got the Better of Me)
The Fetch Spec Song
Goto Fail
Hold Me, Use Me, Release Me
Endian Reservations
I Love View
Anti-Patterns
Model View Controller (Legacy Mix)
Relationships
The Liki Song (Greybeard Mix)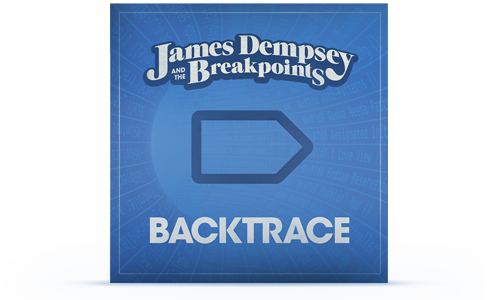 ---
Categories: Mac, Music, Software Development, iOS