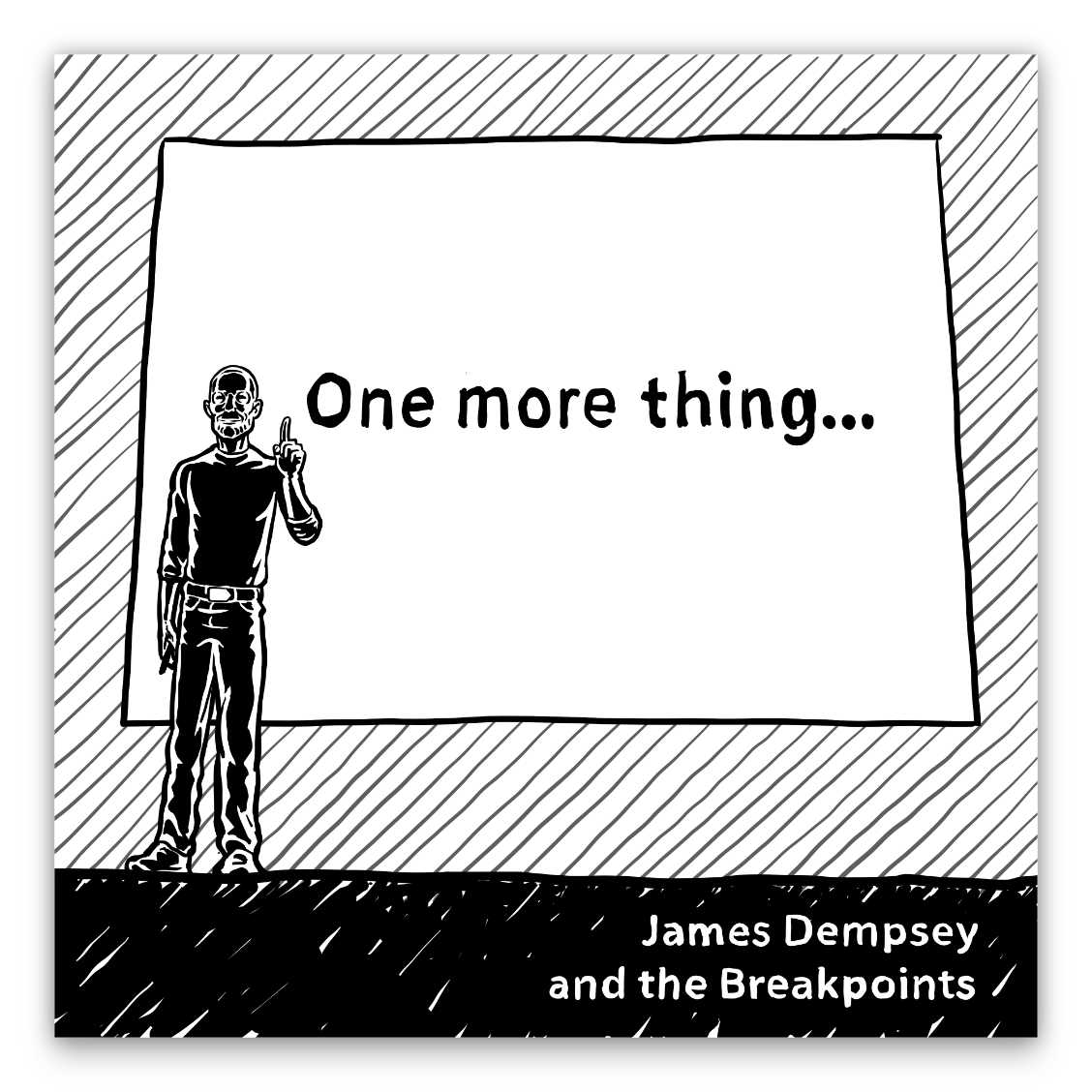 On October 5, 2011, Steve Jobs passed away after a lifetime of changing the lives of millions—enabling people to create and communicate in ways never before possible.
In honor of his memory, on the tenth anniversary of his passing, James Dempsey and the Breakpoints released a new single, One More Thing….
The song is a tribute to Steve Jobs and the excitement and delight he brought when introducing the latest innovations—especially when he saved a special announcement for last, using the words "One more thing…".
The band has been performing One More Thing… as an encore song at live shows since 2018. This recording is the first time the song has been available to a wide audience.
Performing on the track with James are 32 musicians from the Apple tech community, coming together to celebrate the legacy of Steve Jobs and play one more thing.
The Song
One More Thing… was performed for the first time at LIVE near WWDC 2018 at The Ritz in San Jose, CA on June 6, 2018.
James wrote the song as an encore for the band. The song begins simply with a solo acoustic guitar and lead vocals as it pays tribute to Steve Jobs and his famous phrase.
As the song progresses, one by one, the members of the band begin to return the stage. The sound becomes fuller as the chorus repeats with the audience singing and clapping along.
---
Sponsors
Production of One More Thing… was made possible through the following sponsorships.