LIVE near WWDC Returns For 2023!
May 16, 2023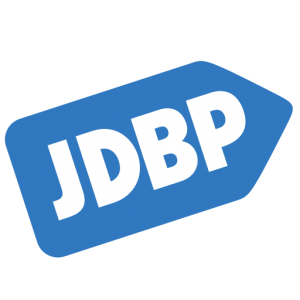 I am beyond thrilled to announce that after a three-year hiatus LIVE near WWDC will return for 2023!
The show will be a benefit concert for Women Who Code on Wednesday, June 7th at the Tabard Theater in San Jose.
Read on to learn more about how this year's show is shaping up, but the TL;DR is that tickets may go fast, so sign up for our low-volume mailing list to be among the first to find out when tickets go on sale.
A WWDC Tradition Returns
We're gearing up for a show during WWDC week that you will not want to miss. We've been working hard putting together an amazing evening of mingling, music, and laughs to benefit Women Who Code. The show is a full concert of humorous, original, programming-oriented songs performed by our musical band of nerds, geeks, and community luminaries.
We're also excited to continue the tradition of supporting diversity in tech by making the show a benefit concert with 100% of ticket and merch proceeds going to not-for-profit organization Women Who Code.
A Bevy of Breakpoints
The lineup of the Breakpoints changes every year, depending on who's in town.
This year, we'll have a full stage with many longtime Breakpoints and a newcomer or two (or three), including our rhythm section of John Fox on drums, Todd Moore on bass, with Shloka Kini and Jonathan Penn trading off on rhythm guitar.
The exact lineup is always in flux—right up until showtime—but so far we've got Ken Case, Ken Ferry, Emilie on violin, Rob Napier, Sommer Panage, Daniel Steinberg, and T.J. Usiyan with a few more potential Breakpoints waiting in the wings!
A New Venue
We've found a historic theater that should be a great venue for performers and audience members alike.
LIVE near WWDC 2023 will be at The Tabard Theater, located in San Pedro Square in downtown San Jose.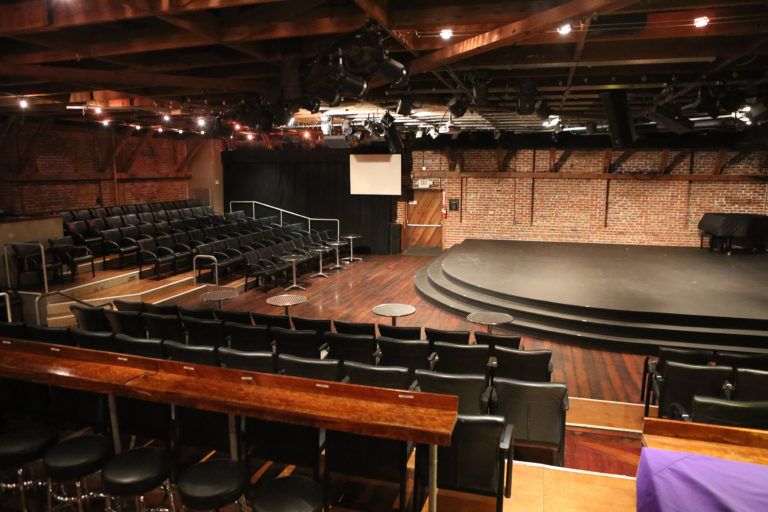 There are lots of restaurants and pubs at San Pedro Square for a bite to eat before or after the show as well as a spacious parking garage nearby for all your temporary vehicular storage needs.
Three big differences this year
A more intimate venue
This is the second year of a hybrid WWDC—a small, invite-only event at Apple Park on Monday combined with a week-long virtual conference.
From last year's experience, there should be some developers traveling to the area for meetings and networking, but nowhere near the number of folks who would arrive for the week-long in-person WWDC conferences of yore.
To account for less folks being in town, we've booked a more intimate venue which seats about 140. Tickets may go fast, so if you're very interested in attending the show, please sign up for our low-volume mailing list. We'll notify the mailing list that tickets are on sale before we announce it to everyone else.
It's a theater, so (almost) everyone will have a seat
UPDATE 6/2/23: Since the show has sold out, we've done a little reconfiguring of the venue to accommodate some additional attendees. Seats are available for about 85% - 90% of the tickets sold. The area near the bar is open without seating.
Based on past shows, this should provide a good balance between folks who want to sit and enjoy the show and folks who might like to stand and mingle a bit throughout the evening.
VIP ticket holders have a seat reserved in the cabaret-style seating area near the stage.
In past years, we've held the event at clubs like Mezzanine in San Francisco and The Ritz in San Jose. Those spots have had limited seating and—as expected—more of club feel.
This year, with tiered theater seating, bar seating and cabaret-style VIP tables, just about everyone with a ticket will have a seat and be able to sit back, relax, and enjoy the show. (Well, don't lean back on the bar seats, that won't end well.)
Live streaming!
For the first time ever the concert will be live-streamed so you can be part of the fun no matter where on the planet you happen to be! We'll send out the link as soon as we have it. The best way to get it is to follow me on Mastadon or Twitter or by signing up for our oft-mentioned, low-volume mailing list
Sponsors
Our sponsors make this show possible. Everyone involved in this event, from planning to performing, sends an enormous thank you to our sponsors for their support. Please support our sponsors by clicking through the links below and checking them out!
Gold Sponsors
Silver Sponsor
See You There!
I am really looking forward to performing with everyone in June. Many of us haven't had a chance to perform together since 2019, so it will be quite a reunion!
I hope you can join us on June 7th, either in-person, or watching the live stream! •
---
You can always find the latest news about LIVE near WWDC at https://livenearwwdc.com.
Oh, and The Liki Song is in the key of C.
---
Categories: Apple, Mac, Music, Software Development, iOS