Breakpoint Jam Boston — Fall Tour Continues
November 13, 2013
On an October evening conveniently situated between World Series games, the fall _Breakpoint Jam _tour continued at CocoaConf Boston.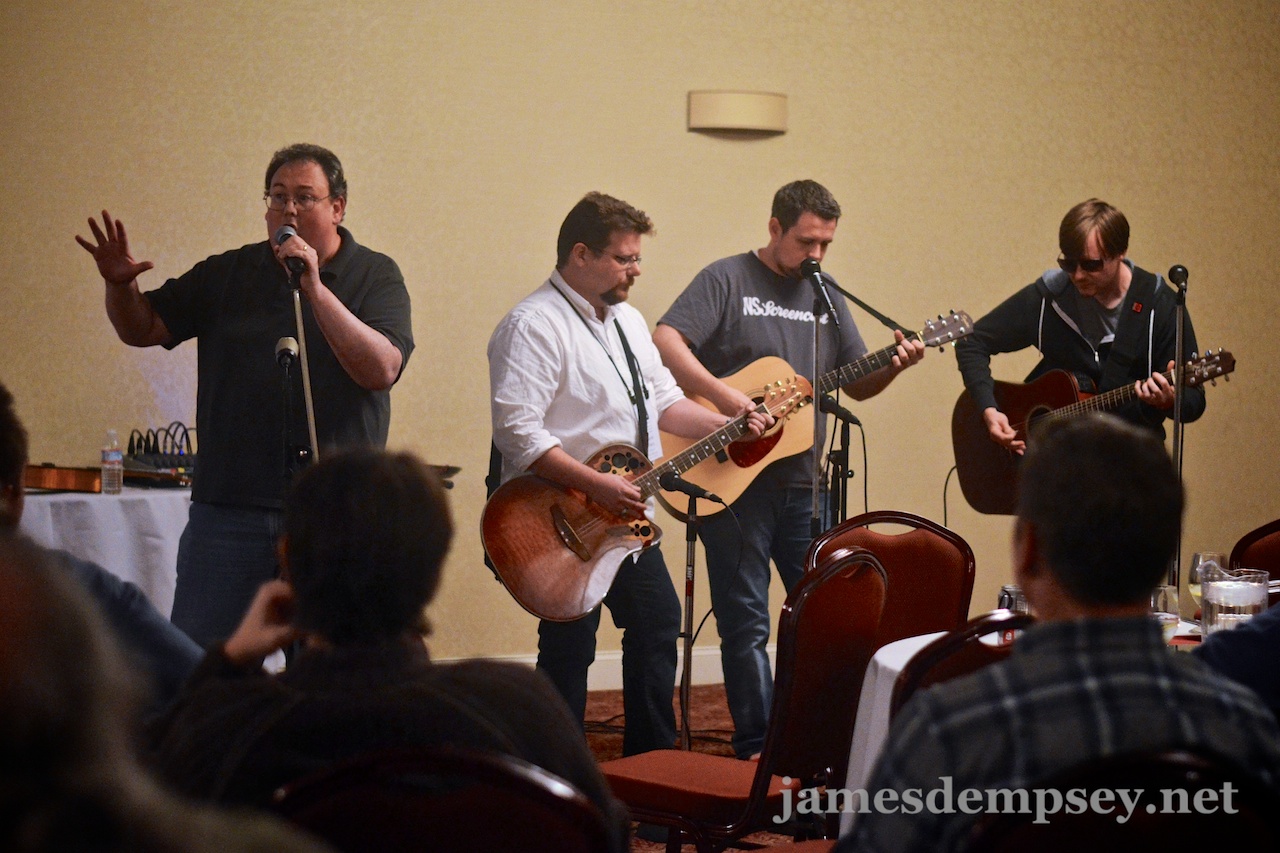 The Breakpoints were out in full force for this jam playing a set of James Dempsey and the Breakpoints songs for the crowd:
The evening was also a reunion of old friends with composer Tony Angeles dropping by to sing backing vocals as a Conditional Breakpoint. James and Tony sang together at Penn.
The fall tour rolls on to its last jam of the season this Friday night at CocoaConf Atlanta.
Thanks for all the support so far—we've been having fun and hope you have been too! •
In the meantime, sign up for our newsletter to find out about live shows and music releases. Or show your support with a download from iTunes.