iOS Device Summary: iOS 7 Update
June 21, 2013
I've updated my iOS Device Summary for iOS 7 with the info Apple has publicly posted.
Check out the iOS Device Summary page for the rationale behind the summary plus PDF downloads—including optimized files for printing.
A few things to note:
The 4th generation iPod touch will not support iOS 7.  This is the first iOS device not to support at least one major OS version beyond the version installed when the device was sold
At $229, the newly introduced 16 GB, 5th generation iPod touch is now the most affordable device that supports iOS 7
All iPad models that supported iOS 6 will support iOS 7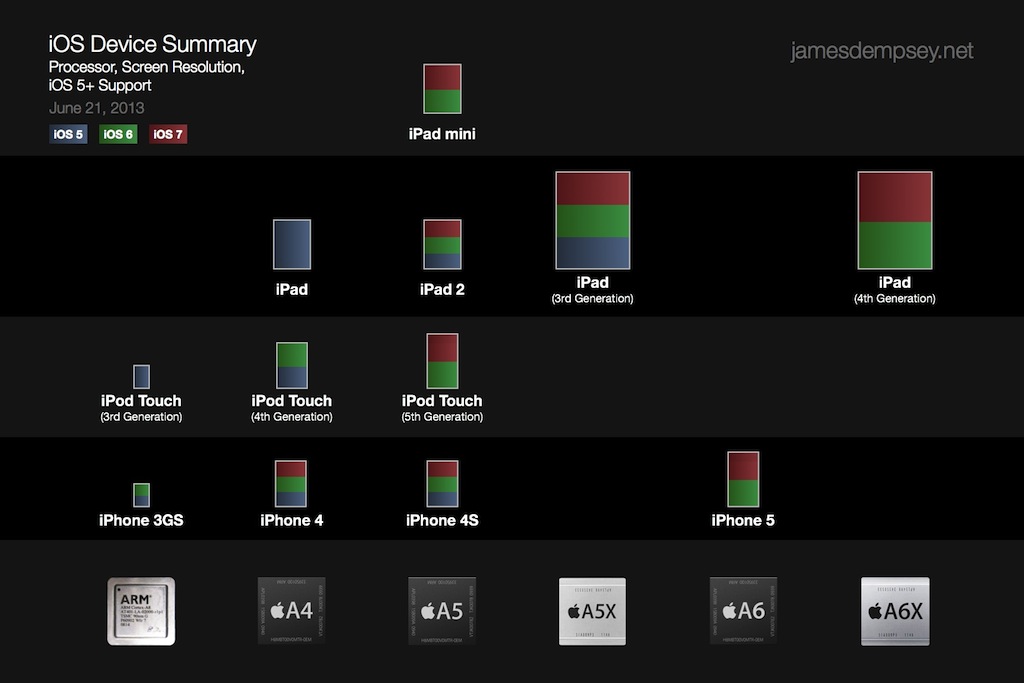 Check out the iOS Device Summary page to learn more and download PDFs of the summary.
---
Categories: Software Development, iOS