Studio Update: Gonna Needa Pasteboard
April 27, 2012
We recorded Gonna Needa Pasteboard, a rockabilly romp through the world of NSPasteboard. Joining me in the studio was John Scalo on guitar—who also played live on the original—and Raleigh Ledet from the AppKit team who sat in on drums.
John has been at Apple for more than 18 years. He got his start in tech support and says the experience gave him a much greater sense of empathy for users and their issues—an experience he recommends for every engineer or designer at some point in their career. Moving to OS X software engineering, his gigs have included parental controls, screen savers, Internet accounts, Stickies, and security. He also plays a mean guitar.
When John was about 12 or 13, he heard Jimi Hendrix for the first time and made his dad show him how to play Purple Haze. And then he got into the Texas blues. One summer, night after night, he'd walk a mile from his home to hear the house band play at the legendary Antone's Blues Club in Austin. While in college at UT Austin he played in jazz, funk, and jam bands, doing weekly gigs on 6th Street and 'The Square' in San Marcos. His funk band Zzyzywuzsky played at the SXSW music festival. These days John's tastes are more eclectic ranging from bluegrass to Brazilian, jazz, and some Eastern styles—but he sill loves those Texas blues.
Raleigh has been coding for a long while—he wrote his first commercial software for the Apple ][ in high school. He's been doing Mac development for 14 years, including eight years at Wacom getting down and dirty with Mac tablet drivers and pref panes. A big fan of pressure-sensitive tablets, Raleigh has also written a number of shareware titles including inkBook, a notebook app with handwriting recognition (using Inkwell, one of the best-kept secrets on the Mac).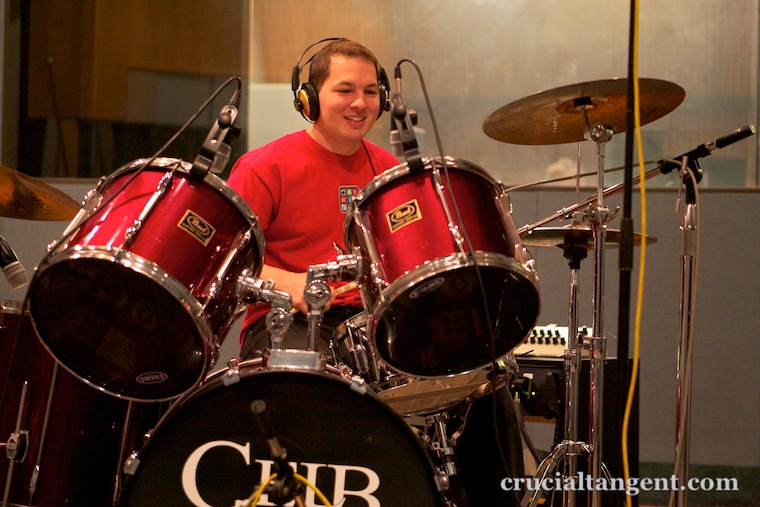 For the past four years, Raleigh has been a member of the AppKit team, working in a variety of areas such as event handling, scrolling, various controls, and drag and drop. His focus on drag and drop makes him a perfect fit for Gonna Needa Pasteboard, which has an entire verse about it.
When Raleigh started drumming in 5th grade, his snare drum and case almost weighed more than he did. Growing up in south Louisiana, he played drums in numerous Mardi Gras parades. He has also played drums in various contemporary Christian rock groups over the years.
As for me, I'm definitely learning a lot in the studio. It's a very different experience than performing live. And although I'm aiming to keep the recordings true to the spirit of the live originals, it is fun to be able to go a bit further, such as adding drums on this track. I also learned that drum sets don't just load, unload and transport themselves. Maybe next time we just add some piccolo.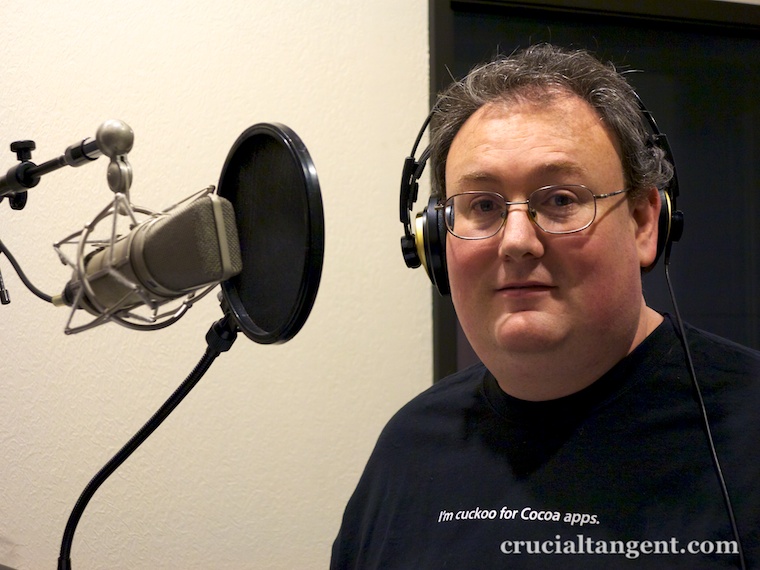 ---