Scenes from the studio
April 19, 2012
Recording the album is underway. We kicked things off by laying down the bit-flippin', head-trippin' tracks for the song Endian Reservations. Here are a few photos from our first session.
It's been great playing these songs with Gordie Freedman again.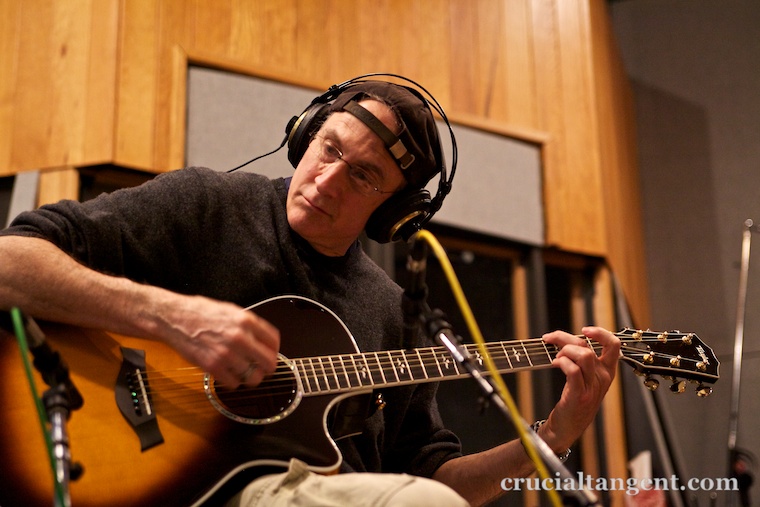 When I'm recording vocals, I'm put in an isolation booth. Fortunately, I'm not overly prone to loneliness.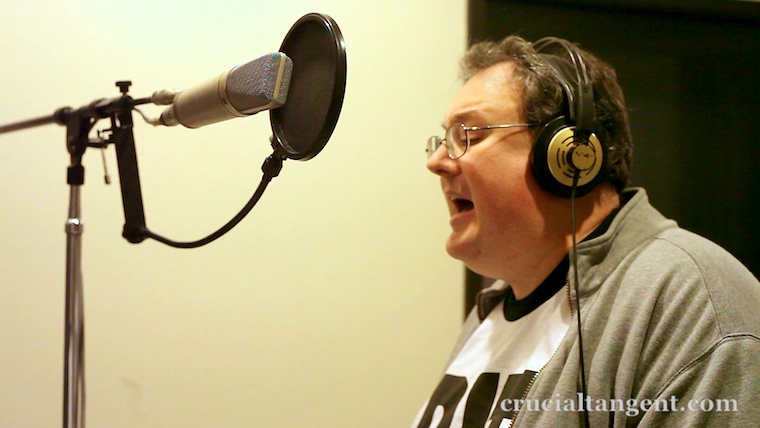 It's been great working with Russell Bond.  He is a wellspring of recording wisdom, great suggestions, and patience after multiple takes.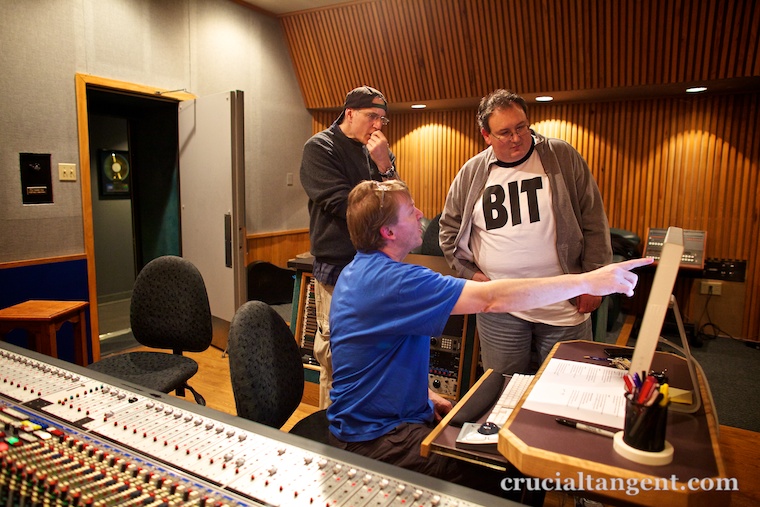 ---
Category: Music